About N. T. Carpets

Safety and Non-Slip Flooring in Harrow, Uxbridge, Wembley and Middlesex

We operate in the areas of Harrow, Uxbridge and Wembley offering a quality, personal service.

We have been trading for over twenty years now and have
extensive experience in all kinds of flooring applications.

As carpet fitters we supply quality carpets and vinyl for both domestic and commercial use. We bring samples to your home or business together with our expertise and knowledge allowing you to decide on your new flooring from the comfort of your own home. This means that you can properly consider your room, its lighting conditions and your existing furnishings when making your decision.
Contact no.s
N T CARPETS
01895 553205
07957 370986
0208 9020415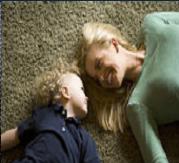 RE-STRETCHING.

ADAPTION.

LATEXING.

REPAIRS.


WELDING.